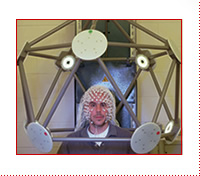 Call for applications
The Paul D. Coverdell Neuroimaging Franklin Foundation Scholars Program is seeking applications from graduate students for travel awards to national conferences or workshops on the topic of neural imaging (broadly defined). Awards will be granted for travel through June of the following year. Applicants should submit a brief cover letter, an abstract, a budget, and a brief letter of support from their major mentor. Contact Jennifer McDowell in the Department of Psychology at jemcd@uga.edu for further information.
Awards for the current year have already been selected. Please check back for updates on the application process for next year.
2016-2017 Travel Award Recipients:
Courtney Burton
Madison Grant
Emily Hallowell
Ling-yu Huang
Cutter Lindbergh
Catherine Mewborn
David Parker
Max Owens.
2015-2016 Travel Award Recipients:
Josh Gray 
Xiang Li 
Max Owens 
David Parker 
Jordan Pierce 
Nicolette Schwarz
2014-2015 Travel Award Recipients:
Ana Bobilev
Xi Jiang
David Parker
Jordan Pierce
Amanda Rodrigue
Nicolette Schwarz
2012-2013 Travel Award Recipients:
Hanbo Chin
Josh Gray
Matt Hudgens-Haney
Saritha Krishna
David Parker
Jordan Pierce
Nic Schwarz
2011-2012 Travel Award Recipients:
Michael Amlung
Carlos Faraco
David Frank
Matt Hudgeon-Haney
Cynthia Krafft
Amanda Rodrigue
Nic Schwarz
2010-2011 Travel Award Recipients:
Michael Amlung
Andrew Brown
Courtney Brown
David Frank
Cynthia Krafft
Jinae Lee
David Schaeffer
Nic Schwarz
2008-2009 Travel Award Recipients:
Benjamin Austin
Carlos Faraco
Justin Langley
Frank Wang
2007-2008 Travel Award Recipients:
Michael Amlung
Ben Austin
Anne Gao
Lisa Krusemark
Frank Wang
2006-2007 Travel Award Recipients:
Megan Boyd
Jamzin Camchong
Carlos Faraco
Casey Gilmore
Yfat Kessel
Jennifer Wilson
2005-2006 Travel Awards Recipients:
2004-2005 Travel Awards Recipients
Jazmin Camchong:
Casey Gilmore
Max Gunther
Yfat Kessel
Meghan Mitchell